Commonly done neuro imaging investigation are
Spine X Ray
MRI Scan
CT Spine
Dynamic X Ray
1. Spine X Ray
X ray focus on different parts of the spine. It can be cervical, dorsal & lumbar, sacral, It shows bony anatomy of the spine. It shows the disc space in between the vertebra.
In bony densities of vertebra can also be seen – bony density will be decreased in osteopenia, osteoporosis, aging etc.
X ray also shows if any fracture, parts defect, sliping of the vertebra & nerve foramina.
X-ray will not give information about disc degeneration, how much disc compressing the spinal cord, dural sac or nerve root & others of tissue pathology.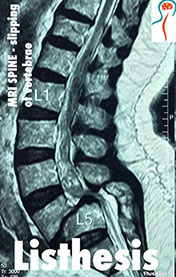 2. MRI Scan
It is a non invasive imaging and routinely done. MRI shows soft tissue anatomy, vertebrae alignment of the spine disc & muscles. It can detect disc bulge, disc proplase, migration relation of disc relation to nerve roots. Facet joint pathology several of nerve root / nerve root compression. Contrast images of MRI nicely shown nerve tumors like schwannoma, neurofibroma, meningioma, spreading of pus, edema of nerve root & spinal cord.
3. CT Spine
It shows the exact / accurate bony architecture of the spine. It is less economical & fast than MRI. It can show fracture, slipping of vertebra, muscle of ligamental injury, spinal canal & any calcification in soft tissue.
4. Dynamic X Ray
It is usually taken in the lateral view / sagittal view in a completely flexed spine & completely extended spine. The motion of one vertebra & over of another vertebra is seen. In any neural foraminal stenosis can be seen. It will give information regarding grading of slipping/listheis of slip vertebra.