Excellent Brain and Spine Care in Bangalore
Experience Exceptional Neurological Care
Neurosurgery | Spine Surgery | Stoke Surgery | Neuro Endovascular Surgery
As the best neuro hospital in bangalore, we take a patient-centered approach, offering personalized treatment plans tailored to each patient's unique needs. Our state-of-the-art facility is equipped with the latest technology and equipment, ensuring the highest quality of care for our patients.
Brain and Spine Clinical Services
At NeuroWellness, we are committed to providing exceptional clinical services and personalized care to help our patients achieve optimal neurological health.
Neurosurgery treats neurological disorders through surgical means. Conditions such as brain tumors, strokes, aneurysms, traumatic injuries, and infections.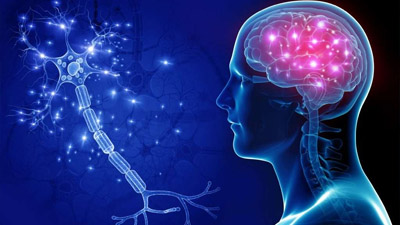 Neurology is a branch of medicine that deals with disorders of the nervous system. If you are experiencing symptoms such as headaches, seizures, or weakness.
NeuroWellness – Medical Tourism
NeuroWellness, located in Bangalore, India, is a top medical tourism provider for neurological disorders. The Center offers advanced treatment.
A medical treatment that uses physical methods, such as exercise, massage, and manipulation, to help patients recover from injuries or illnesses that affect their physical abilities.
Feel free to ask a question related to neurological issues like Headache, Back Pain, Neck Pain, Stroke/Paralysis etc.
Neurosurgeon in Bangalore & Spine Surgeon
DR. GANESH VEERABHADRAIAH  
M.B.B.S., DNB – Neurosurgery
FINR – Fellow Interventional Neuroradiology, Switzerland
Consultant Neurosurgeon – Brain and Spine
Neuroendovascular Surgeon
Dr. Ganesh Veerabhadraiah is a highly skilled and experienced neurosurgeon and neuroendovascular surgeon with over a decade of experience in the field.
Dr. Ganesh has expertise in treating a wide range of neurological conditions related to the brain and spine, such as brain tumors, stroke, aneurysms, and spinal disorders. He is highly regarded for his skills in performing complex surgeries using advanced techniques and technology.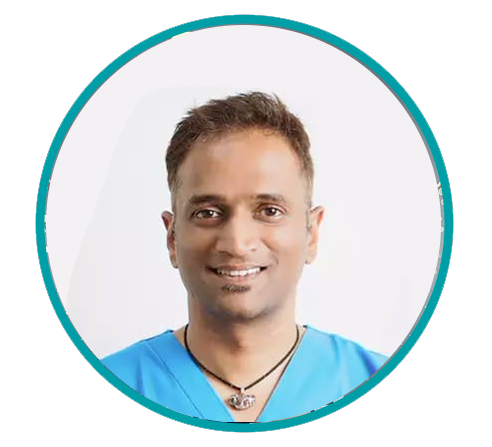 Consultant Neurosurgeon MBBS, DNB (Neurosurgery)
Fellowship in Epilepsy and Functional Neurosurgery
Training in Pediatric Neurosurgery in Kolkata and Sick Kids Hospital, Toronto, Canada.
Dr. Sumana B Pallegar is a neurosurgeon with 9+ years of experience as a Consultant Neurosurgeon.
He is a Consultant Neurosurgeon at Brains Super Specialty hospital, Jayanagar and Vividus Hospital, Mathikere.
His areas of expertise include Surgeries for Epilepsy, Awake Surgeries with Intraoperative Mapping, Surgeries for Parkinson's disease and Movement Disorders and Pediatric Neurosurgery.
Our Latest YouTube Videos
Standards of Treatment
We provide standard treatment & best medical facility in clinic.
Infection Prevention
We provide infection prevention & best medical facility in clinic.
Brain and spine care for neurological diseases and disorders
Exactly What Facilities We Provided
Quality of Care Services
We provide a quality of care and best medical facility in clinic.
Patient Experience
We have the patient experience and best facility in the clinic.
Well Communication
We provide well communication & best medical facility in clinic.
25+ Years Experience
We have a 25+ Years Experience and best facility in the clinic.
Testimonials
What people say about brain and spine care
My wife Mrs. Saroja, had a fall and had fractured her spine. We had met Dr. Ganesh for the same. He explained the case and did vertebroplasty surgery. Now she fine, we are very happy with the Dr. Ganesh. SLM Priya was very helpful in everything. Thanks to Fortis hospital. Very happy that we have have met the correct doctor.
I had under gone spine surgery for very severe back pain and for spinal injury,
Now after one month i am doing really well, thanks to Dr. Ganesh Veerabhadraiah and team neurowellness
Respected sir, You're such a wonderful doctor and you always make me feel so safe. Thank you for being the best doctor for me. Thank you for everything that you have done for me; the hospital environment has always made me nervous, but you made it bearable. Thank you for all of your services.
Dr. Ganesh sir is the best Neuro and spine surgeon I ever came across . He is calm and listen problem patiently. He diagnose properly and explains it clearly. want to thank you for your kind, caring and knowledgeable advice.
I visited doctor for my severe low back pain and I was also unable to walk since 7 to 8 years. Doctor diagnosed me with slipped vertebra. He did surgery two months ago. Now I'm not taking any medication and I'm free from pain and also able to walk.
I was suffering from severe back pain and i was unable to walk since 3 to 4 years. I met Dr Ganesh 2 months ago, he diagnosed me to have lumbar disc prolapse and listhesis. I underwent spinal surgery following which back pain is relieved now. I am able to do my household chores independently.
Keeping You Well.
Stories, Tips & Latest News
Are you experiencing discomfort in your back? Looking for ways to prevent…
Most of the brain tumors are benign tumors, means it won't spread…
Common Queries
Frequently Asked Questions
You will find answers to about our Neurosurgery and neuro specialists service and more. Please feel free to contact us if you don't get your question's answer in below.
Neuro Homepage