Neurospecialist can be Neurologist or Neurosurgeon – who can treat Brain and Spine problems.
Are you or your loving ones suffers Back Pain, Neck Pain, Brain Tumor, Migraine Headache or looking for advice for Brain Surgery, Spine Surgery or Neuro Endo Vascular Surgery in Bangalore.
If your major concerns looking for a Best Neurosurgeon in Bangalore!
You head over to Google searching for Best Neurosurgeon near me but you ended up getting a huge list of Neuro Practitioners – finding a Best Neurosurgeon in Bangalore looks a daunting task.
Choosing a Neurosurgeon Bangalore or Neuro doctor, is an important decision you make before your consultation starts. Neuro specialists are team of doctors neurologists and neurosurgeon and others. You can check credentials at website

If you in Bangalore, read on to get tips for choosing best Neuro Specialist in Bangalore?.
1. Visit the website
The very first thing you can do to check their website and explore what they are up to.

2. Ask for referral
If your doctor is claiming that he/she is an expert in Neuro specialist then ask for referrals to check how confident are they about their results. Asking for referrals does not mean to judge any doctor or their profession this would be just helpful in your decision making while choosing the Best Neurosurgeon in Bangalore.
3. Confirm the Credentials
Basically, you will be looking to consult with a specialist who has the knowledge and the ability to provide you with the right kind of treatment. It is important that the Neuro- doctor stays up-to-date with his/her certification, is keeping up with best practices, and is familiar with the developments in his/her specialty area. The Neurologist or neurosurgeon must undergone necessary training and has the skills and experience required to provide the right kind of Neuro treatment.
4. Consider the Experience
In medical profession, experience sets stand out a professional from rest so it's very much important to consider the total experience and the organization he/she associated with and rendered the services. Remember, the experience of the doctor has a direct bearing on treatment outcome.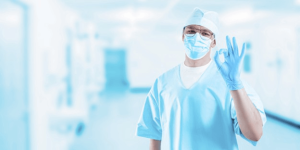 5. Ask a doctor for 2nd opinion
No matter what best doctor you are getting consultation from it is always, in case of any doubt it is advised that you can go for a doctor for 2nd opinion. It would be helpful to compare and contrast doctor's treatment recommendations to see if suggestions from one are supported by others or what are the differences.
6. Check their Reviews
The quick thing you can do is to check their reviews or feedback – Patients who have actually seen and gone through consultation procedure can tell you more about it. Reviews/feedback is a good and efficient way to find out about the clinic or the doctors and even about their staffs.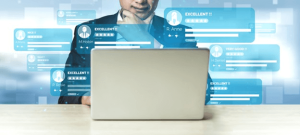 7. Ask for Online Video Consultation
Asking for online video consultation let you meet, talk, see and analyze the overall understanding and thought process about the Neuro related issues including surgery if it advised. It also help you understand the doctor-to-patient communication. If you meet in person that would also be a perfect option provided you have sufficient time.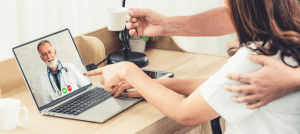 If you are looking for Bangalore best neurologist then NeuroWellness provide high quality brain and spine care at affordable cost in comparison with the other medical treatment options world wide. Our expert Neuro team at NeuroWellness in Bengaluru provides consultation and treatment to all neuro problems.
Please visit
NeuroWellness
Brain and Spine Clinic
#1224, Ground-Floor, 26th Main, Jayanagar 9th Block
BANGALORE – 560069
Phone No
+91 72596 69911
+91 73490 17701
Website www.neurowellness.in
Facebook www.facebook.com/neurowellness.in/
Disclaimer: This information is not meant to be a substitute for professional medical advice. The reader is advised to always seek the advice of a physician prior to changing any treatment or to receive answers to questions regarding a specific medical condition.